The Cluster, which is an initiative promoted through public/private collaboration and which will make a favorable difference to the audiovisual industry in Andalusia and other regions of Spain and Europe, was presented during the 26th Málaga Film Festival,
Silvia Aráez, CEO of Fresco Film, was part of the public presentation and highlighted the importance of training, incentives, and sustainability for the growth of the audiovisual sector.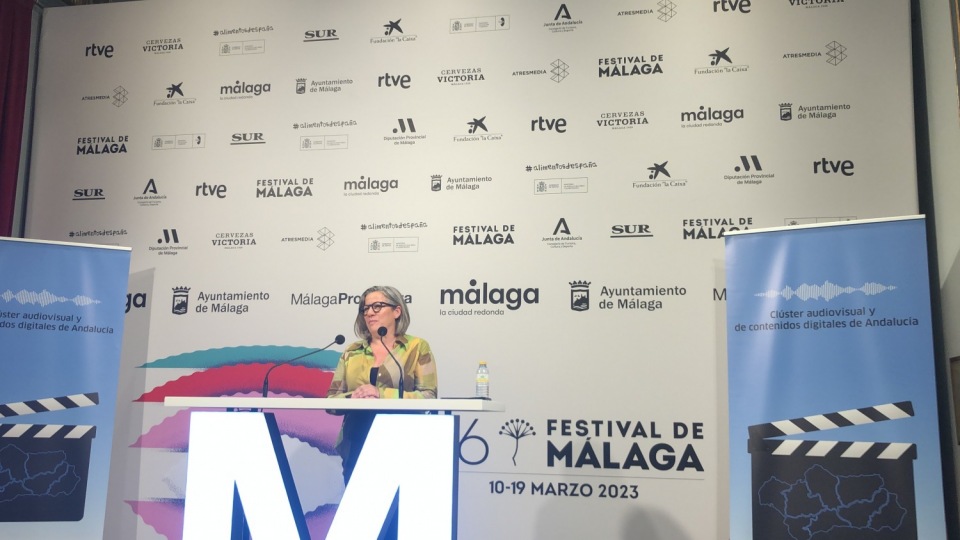 Fresco Film, a pioneer service company from Málaga in Andalusia, has become one of the national benchmarks for attracting major projects such as the current House of Dragons, Game of Thrones, Spiderman, Terminator, Narcos and many more.
Participating in the presentation were: Antonio Sanz, Minister of the Presidency, Interior, Social Dialogue and Administrative Simplification of the Junta de Andalucía; Susana Carrillo, deputy mayor of the Málaga City Council; and as representatives of the audiovisual industry, Silvia Aráez, from Fresco Film; Joaquín Segovia, from Movistar; Virginia Calvo, from Giants Esports; and Raul Berdonés, from Secuoya.
The Cluster is a strategic investment in the sector promoted by the Andalusian government with 15 founding associations and companies.
Antonio Sanz has announced 4 specific measures to promote the audiovisual industry: a single audiovisual window to simplify administrative procedures; promote Andalusia as a European location; encourage tax deductions; implement a youth employment training plan; and promote RTVA as the engine of the Andalusian audiovisual sector.
In addition to Fresco Film, this presentation was attended by representatives of the Andalusian audiovisual production sector (ADM, Soho TV, Proamagna, Rokyn Animation, Fresco Film, Movistar, Giants Esports, Secuoya) and organizations and institutions (Andalucia Film Commission, the Content Pole Digitales de Málaga and the Digital Agency of Andalusia, Canal Sur Radio y Televisión and the director of the Malaga Festival, Juan Antonio Vigar.)